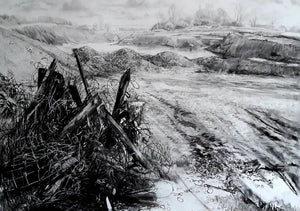 Selected for the Mall Galleries, London `Figurative Art Now` exhibition 2021.
Looking like a scene from the Somme, this soon to be filled dormant gravel pit a few hundred metres from the former WW2 aerodrome is just too incredible not to capture for posterity.
In a black frame with white and grey mountboard.